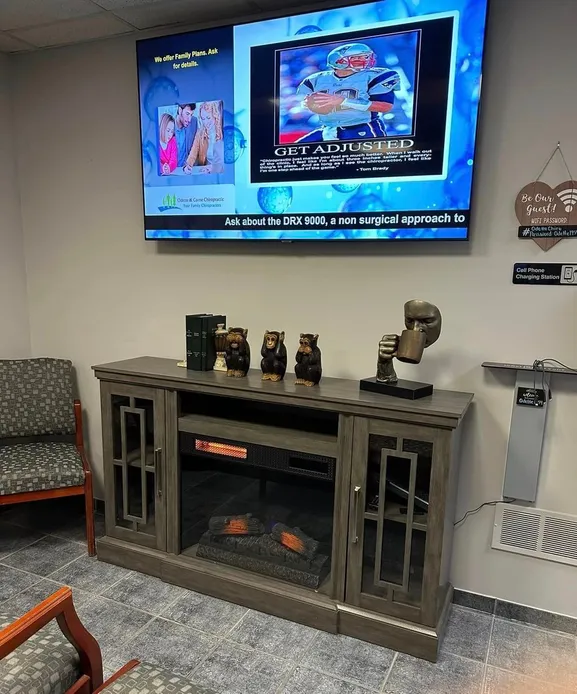 Odette Chiropractic is a 3,000 square foot facility that was designed not only for functionality but for beauty. A cozy fireplace with a large screen TV. For your convenience we have free wifi along with charging stations for all types of phones. As you enter the reception desk either Samantha or Chris will be there to greet you. As you can see the clinic is spacious and yet gives the feeling of warmth. As you are waiting for the doctors there is a gathering area where there is hot chocolate, coffee, and tea.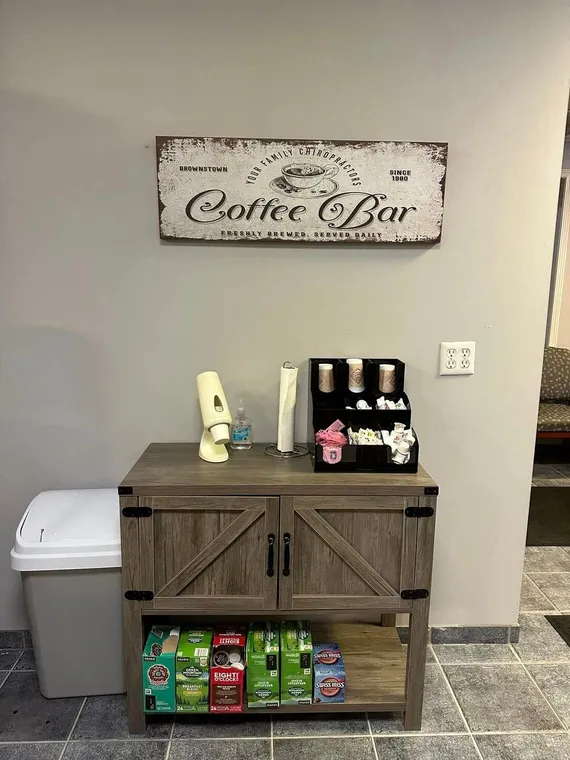 As we walk back to the therapy area the latest and newest equipment is available for our patients to enjoy and to help speed up their recovery. We offer hydrotherapy, mechanical traction, electric muscle stimulation, Ultrasound as well as cold laser therapy.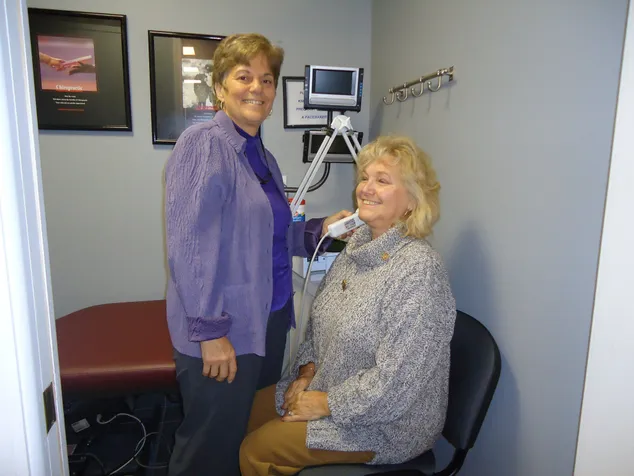 Our diagnostic equipment is also on the cutting edge of being the newest and most advanced. The subluxation station helps us not only to detect your spinal problem but enables us to monitor your condition. It gives us a computerized detailed description of your problem. This very same machine is used at the Mayo clinic and the Swedish pain institute.
This is the spinal analysis machine which helps us to determine your biomechanical distortions as well as showing you how the world sees your posture. It is also computerized and gives out a detailed analysis of your spinal distortion.
Recently we have installed the Posture Pro V Program which enables us to take a digital picture of your spine and tell us how much compressive force is being put on different spinal areas.
Our radiology department has gone to digital radiography in order to give you the least amount of exposure and yet the highest quality picture. All of our treatment rooms are computerized and the doctors can obtain your entire records in a matter of 30 seconds. Each room is private, with edged mirrors, and glass and gold shelves for your personal belongings.

Our decompression center has the DRX 9000 for both neck and lower back. in order to give you the maxium chance for getting better. Studies show that the DRX has an 86% success rate on treating disc problems. Our doctors have advanced training in spinal decompression.

Everyone loves our comfort zone! Hot water beds and mechanical traction to relieve spasm and aching and painful joints.